written by Megan
My name is Megan, and I was an intern in this lab over the summer in the Biology Undergraduate Summer School, or BUSS program. That's a very simple way of summing up all the amazing experiences I had thanks to the program and my host lab, and I think it would be best to start this blog post by talking about the BUSS program itself.
The BUSS program aims to unite students from all over the world with varying levels of experience in different biological fields to teach them new and exciting things. It was inspirational to witness the kind of devotion amongst all the people I had the pleasure to meet. The program allowed me to learn about topics from various fields, especially those outside of what I was used to. Seminars, retreats, and interactions with some of the top researchers reminded me of why I enjoy science so much. I was guided through by these amazing mentors as well as my peers who attended the program with me and the two months went by very quickly.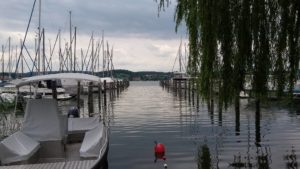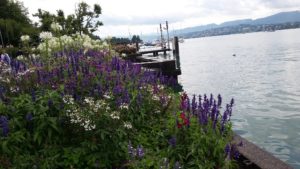 Zürich in summer (photos taken by Megan)
I worked with Koen van Benthem in theoretical biology on modelling techniques and gained new skills in different programming languages, practiced giving scientific presentations, and even learned to LaTex. My project itself was working on increasing the biological significance of Inverse Integral Projection models which use maximum likelihood to estimate parameters such as survival and growth within populations. As always, it was difficult to get started on a new project, but my host lab was very supportive. I learned many techniques and got to discover what theoreticians do. I also got to hear about all the things the other members of the lab do; and they're all truly extraordinary people who really care about their work. Perhaps most importantly, it was very obvious to me that this lab works well as a unit. There was so much friendship and it was a wonderful environment; that's an extremely important thing when you're learning.
Altogether it was an extraordinary experience, and thank you to all who allowed me to come here and took the time to make feel so welcome.